Coaches Join Massive School Festival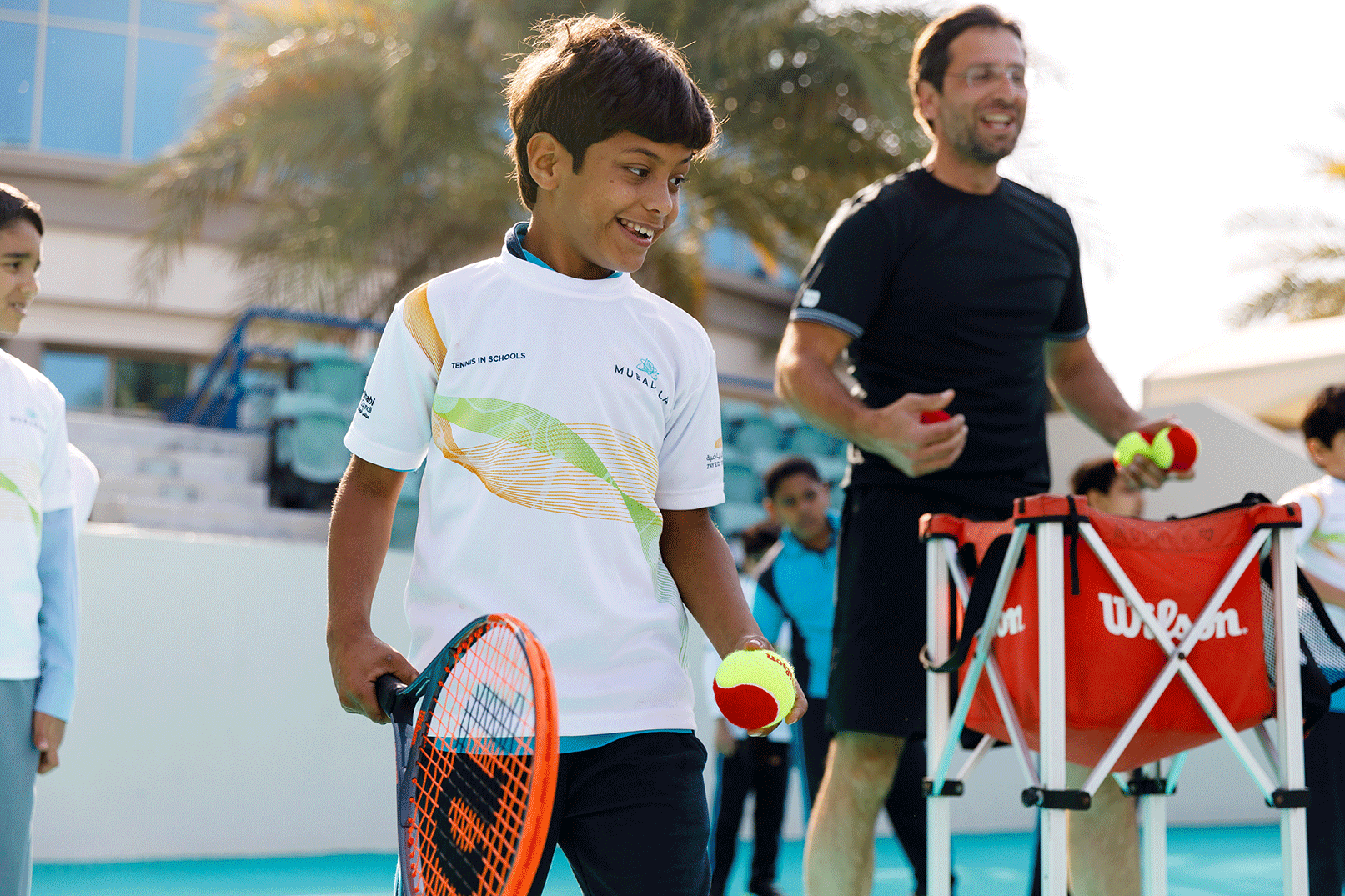 With more than 200 boys and girls from the UAE Ministry of Education's schools attending the Mubadala Tennis in Schools Festival, the whole tennis coaching staff at Zayed Sports Academy was onsite at Zayed Sports City to support the initiative. The project, which has been led by ADEC Management since 2017, takes a 360-degree approach, to invest in teachers and students so that tennis can be integrated into students' lives with more frequency. By encouraging an active lifestyle through tennis, it further supports establishment of grassroots tennis within public schools to increase in Emirati participation, improve quality of tennis coaching in the schools, and grow awareness of the sport. 
The festival is one facet of the project with the specific intention of letting children experience tennis in a professional setting while having lots of fun. At Zayed Sports City, tennis coaches from Zayed Sports Academy were on hand to lead group lessons and games throughout the day.
Mubadala Tennis in Schools was awarded "Best Youth Development Project" at the 2021 Sport Industry Awards (SPIAs) for the MENA region. It is a Mubadala initiative that is further supported by Abu Dhabi Sports Council.