3 Sports to Play Outdoors This Winter in Abu Dhabi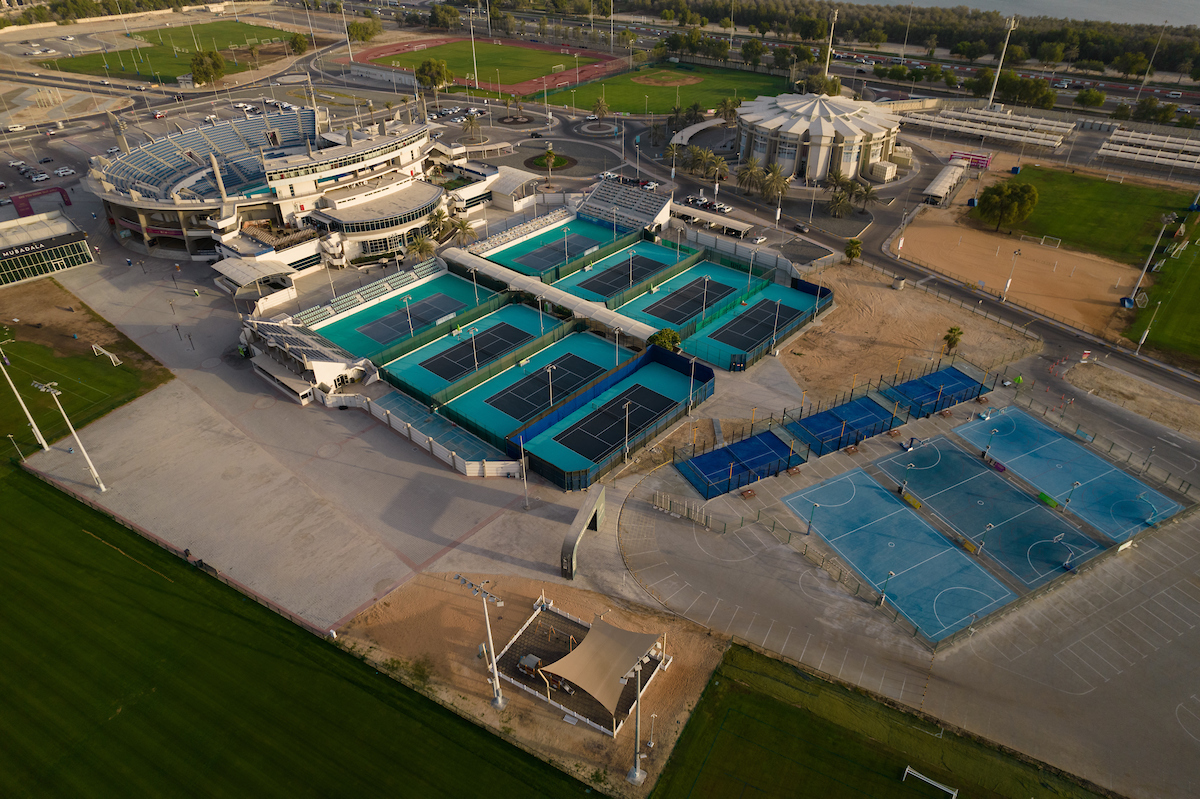 This winter, with perfect weather in the UAE, get outside and sweat up by participating one of these fun sports in Abu Dhabi. We've picked a few of our favourite sports that are easy to get started in, plus you can practice these sports in Zayed Sports City, join a sports club, or play at a local park with friends. You are at the perfect time to try a sport you may not have tried before and to improve before high temperatures return.
1. Tennis
Tennis can be enjoyed in many ways and in any season, but with everyone still excited after Mubadala World Tennis Championship, now is a great time to learn. You'll need a friend to play with you, a tennis racket from Wilson (or another brand), and a ball to get started. Zayed Sports Academy offers you the best tennis lessons in Abu Dhabi on well-maintained courts too, so you can join tennis programmes with our certified coaches to improve even faster!
2. Padel
As one of the fastest growing sports in the world, padel in Abu Dhabi is very popular. Also called paddle tennis, this sport is played as doubles on a small court making it very easy to start playing padel. There are lots of padel courts around Abu Dhabi, including outdoor spaces at Zayed Sports City and ACTIVE Al Maryah Island. You can also get padel coaching by Martim Café, our internationally certified coach at Zayed Sports Academy. Book for your padel programme now!
3. Football
All over the world you will find groups that play football, including many in Abu Dhabi. Football games can be very casual and social, making a great option to meeting friends outside. Book in at one of the best pitches in Abu Dhabi to enjoy the weather while you can!
If you're looking for great winter sport to enjoy this season, we've got several games that you can practice with your friends or family. Easy to learn, these three sports are good options for having fun and getting active.