Outstanding Tennis Player: Anna Lajos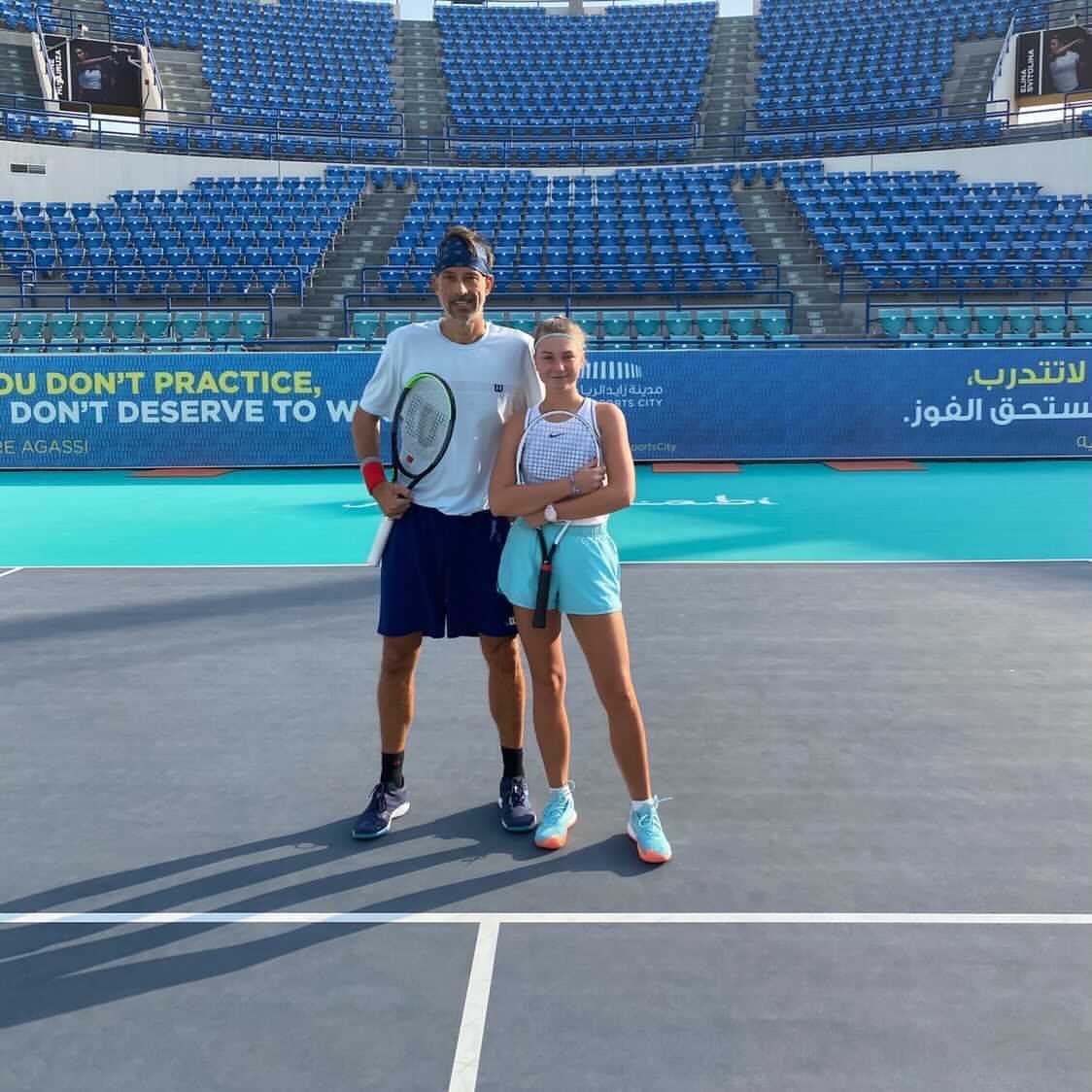 Determined athletes make high goals for themselves. A common aspiration of young athletes is to extend their high-level play beyond school. Often this involves moving through the ranks of a professional team or playing in a ranking circuit when they graduate. For those who wish to attend university, there are few more prestigious opportunities than being offered a scholarship to play in the National Collegiate Athletic Association (NCAA) in the United States.
This fall, Zayed Sports Academy player Anna Lajos will be the latest tennis player in Abu Dhabi to achieve this milestone when she joins the team at Bucknell University in Pennsylvania. With only slightly fewer than 3,000 women's players in the entire country playing Division I, her selection is nothing less than beating the odds and is a testament to the incredible efforts of Anna and her family, tennis coaches, teachers and support system.
Before she leaves, we asked Anna about her experience at Zayed Sports Academy in hopes of inspiring other young tennis players to work hard and achieve their dreams.
How did you select Zayed Sports Academy?
I moved to Abu Dhabi four years ago. I've tried playing in a lot of clubs but Zayed Sports Academy was by far one of the nicest venues, and the coaches were very professional and very nice. I stuck with Zayed Sports Academy because I felt like it was one of the most professional academies in Abu Dhabi and I was very welcomed there.
What is the most important thing you learned in a tennis lesson at Zayed Sports Academy?
I would say one of the most important lessons that I've learned during a practice at Zayed Sports Academy is that when things are going wrong or you're having a bad day, the effort that you put in on that day counts the most. Anyone can work through a good day and if everything is going right it's easy to try your best. When things go wrong, that's what counts, and what you do during those days is what makes you better.
What is your best memory of playing tennis at Zayed Sports Academy?
From time to time I get the opportunity to train on the center court and I would say that is my favorite memory by far. Every single time that I step on the center court it feels so different and the atmosphere is incredible, even when no one's around and I'm just playing with Sigi or other players. It just feels incredible to see the empty stands and the posters of the famous professional tennis players overlooking the court, so it is definitely a really nice feeling playing on the center court.
What advice do you have for other young tennis players?
One advice that I would like to give to young tennis players is to aim high. I think even though your goals can change throughout your entire life - or just your tennis career - it is important to set goals and not be afraid to go big. Even if things don't work out, setting goals is important because it lets you make your way to where you want to be. I started off wanting to be a professional player but then I changed my goal to becoming a college player, and after achieving that I might as well go on and work towards a professional career. So I think it's important to dream big and obviously put in the work in order to achieve your dreams and goals.
It is also very important to have fun because tennis is fun - and it should be fun - but it's also important to work hard and put in the effort in order to make it to where you want to be.