We are now Zayed Sports Academy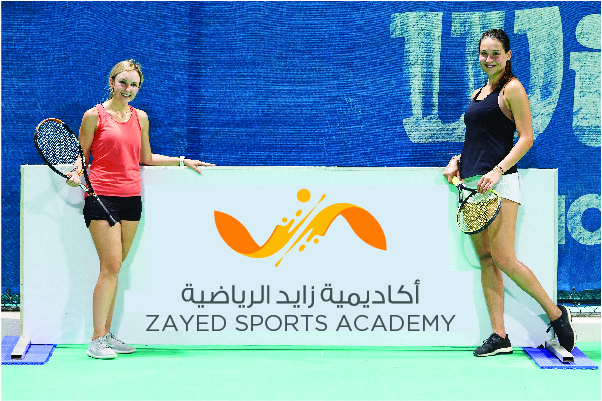 As our academy celebrates its 5-year milestone, we have much to reflect on, including our expansion throughout the capital and beyond. With this in mind, we are thrilled to change our name from Zayed Sports City Academy to Zayed Sports Academy! We will continue to serve youth and adults of all ages and skill levels through high-quality programming delivered by certified and experienced coaches, now with a name and logo that reflect on our growth while honouring our origin and our legacy. 
We're proud to be serving members at three locations - Zayed Sports City, ACTIVE and Emirates Palace - and to be recognized among the region's top 10 sports coaching organisations by the Sport Industry Awards for four years running.
As an academy, we are also growing this season to include lessons in padel tennis at ACTIVE and ZSC, and we are adding elite calibre coaching to figure skating with the addition of our High Performance stage. New social play opportunities in padel and tennis also debut in October. 
If you are already a part of the Zayed Sports Academy story, thank you for placing your trust in us and we hope you will continue to be part of our legacy for many years to come. If you would like to learn tennis, get padel lessons, learn to skate or learn to ride a bike, Zayed Sports Academy is ready to welcome you into our community - to get started, click here to register in the sport of your choice.